Launch of Diversity Action Committee's Report 'Women on Boards: Tackling the Issue'
5 October 2016, Wednesday
Diversity Action Committee (DAC) presented its report 'Women on Boards: Tackling the Issue' to Tan Chuan-Jin, Minister for Social and Family Development, who was the Guest-of-Honour at the launch event.
The two-part report discusses obstacles to having more women directors on boards of SGX-listed companies and made the following 5 recommendations to the Monetary Authority of Singapore (MAS), listed companies and the overall market:
To MAS: Strengthen the Code of Corporate Governance, requiring listed companies to disclose their diversity policy (including gender), self-set measurable objectives, and progress made in achieving their objectives.
To forward-thinking companies: Make early disclosures even before the Code is strengthened.
To the market:  Monitor the progress of women's representation on boards. If companies do not respond, DAC recommends that MAS addresses this through regulation.
To companies: Adopt best practices for board nomination and appointment; and
Proactively develop the executive pipeline to increase the pool of women for board roles in the future.
The supplement to the report features conversations with chairmen and board directors from companies that have achieved awards for good corporate governance practices – DBS, SIA, Singtel, Yoma Strategic and Micro-Mechanics – on the topic of gender diversity on boards.
The launch was attended by Mdm Halimah Yacob, Speaker of Parliament and Adviser to DAC, and representatives from SGX, Securities Investors Association (Singapore), Singapore Business Federation, BoardAgender, Women Corporate Directors, Human Capital Leadership, Audit Partners, Academics and Media.
Lively discussions ensued during the Q&A session.
Tan Chuan-Jin

, Minister for Social and Family Development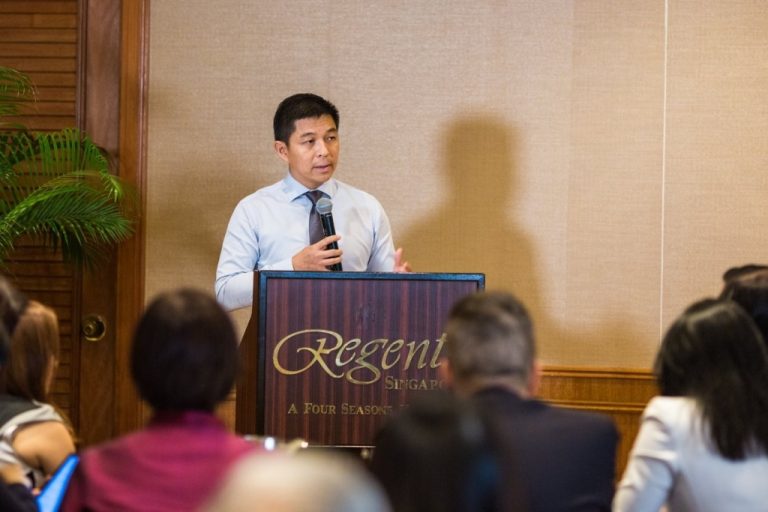 During his speech, Minister Tan Chuan-Jin thanked DAC for its work in the past 2 years and expressed his thanks to Mr Magnus Böcker for chairing the DAC as well as Mdm Halimah Yacob for being the Adviser to the DAC.
Although Mr Tan acknowledged that progress has been seen, he stressed that the pace of change wasn't at where it ought to be – it should be a lot faster. More can and should be done.
Singapore can do better than what has been seen.
In fact, other countries have progressed faster. Singapore ranks near the bottom behind other key developed markets, at 9.7%.
Mr Tan urged stakeholders to consider DAC's recommendations and take action to increase the representation of women directors on our Singapore boards.
He also voiced his view that the government should try to take the lead – as mentioned in the statement by the Public Service Division in DAC's press release, the Public Sector has been proactive in making sure that boards are diverse and will continue to do so.
He reiterated that the Ministry of Social and Family Development remains committed and supportive of DAC's work to take the recommendations in the report forward.
DAC hopes that this publication will prompt more conversations among companies and spur action.