More pressure on companies for greater diversity on boards

Jan 2022
BlackRock said it "expects boards to be comprised of a diverse selection of individuals who bring their personal and professional experiences to bear in order to create a constructive debate of a variety of views and opinions in the boardroom." In their experience, "greater diversity in the boardroom contributes to more robust discussions and more innovative and resilient decisions."

Singapore Companies
For boards that fail to have at least one woman director, Blackrock may vote against the re-election of directors deemed responsible for the lack of female participation.
The investor said in its 2022 voting guidelines that it "generally would not consider single gender boards as diverse boards." It similarly expects listed companies in Malaysia, India, and large companies in South Korea to have at least one woman director.
In Singapore, the nine-year rule on director independence has come into effect on 1 Jan 2022 (SGX Listing Rule 210(5)(d)(iii)). Blackrock has also indicated that it may vote against the re-election of long-tenured independent directors beyond their nine-year term unless a cogent explanation is provided by the board, justifying the retention of the director as independent.

US Companies
BlackRock's US voting guidelines expects US-listed companies to aspire towards having 30% diversity of membership, with at least two women directors and one director who identifies as a member of an underrepresented group.
If a US company has not adequately accounted for diversity in its board composition within a reasonable timeframe, the investor may vote against members of the nominating/governance committee for an apparent lack of commitment to board effectiveness.
The investor will also expect disclosure on :
Aspects of diversity that the company believes are relevant to its business and how the aggregate diversity characteristics of the board are aligned with the company's long-term strategy and business model.

The process by which candidates are identified and selected. This includes whether professional firms or other resources outside of incumbent directors' networks have been engaged to identify and/or assess candidates, and whether a diverse slate of nominees is considered for all available board nominations.

The process by which boards evaluate themselves and any significant outcomes of the evaluation process.

Click here for BlackRock's proxy voting guidelines for Asia ex Japan, Hong Kong, and Chinese securities.
Click here for BlackRock's proxy voting guidelines for US securities.

March 2022
UBS requires companies to have at least 40% of the board comprised of diverse appointees by 2025, initially focused on the dimensions of gender and ethnicity. They expect all companies in which they invest globally to have at least one female board member. Otherwise, they will vote against the Chair of the Nomination Committee or equivalent committee.
UBS will also vote against the Chair of the Nomination Committee when:
A company does not meet local market regulatory standards in regard to gender or ethnic diversity, where those standards are superior to their own policy, or
A company in a developed market (per MSCI market classification) with at least 10 board members or a market capitalisation of more than US$10bn, does not have 30% female board representation, or
A company in a market where ethnic diversity data is available has not appointed, or disclosed plans to appoint, at least 1 director from an underrepresented ethnic background.
For UK companies, UBS expects the board to meet the requirements of the Hampton Alexander Review, which include a target of 33% representation of women on FTSE 350 boards.
UBS also encourages companies to develop a policy and implementation plan to increase diversity at board level, in senior positions and in the workforce more widely.

12 Jan 2022
State Street Global Advisors (SSGA) will expect all holdings, across the globe, to have at least one woman director, beginning in the 2022 proxy season.
This comes as an expansion of their board diversity policy that till date applied only to major indices in select markets around the world.
The asset manager will also expect boards to comprise at least 30% women directors for companies in major indices in the US, Canada, UK, Europe, and Australia, from 2023.
SSGA is prepared to vote against the board leader or Nominating Committee Chair of companies that fail to meet these expectations.
Ben Colton, Global Head of the Asset Stewardship Team, said that while many companies claim they cannot find qualified female director candidates, they actually just need to broaden their board nomination processes. He said, "We think it's not a pipeline issue, it's an access issue."
For SSGA's full proxy voting agenda for 2022, read the CEO's letter here.
26 Jul 2021
From 2022, Fidelity International will consider voting against company management in most developed markets that do not have at least 30% women's participation on the board of directors.
In markets where standards on diversity are still developing, an initial 15% threshold is targeted.
These plans were announced in their Sustainable Investing Voting Principles and Guidelines published on 26 July 2021.
Paras Anand, Fidelity's chief investment officer for Asia-Pacific, says "An increasing body of research has shown that organisations that promote diversity are more productive and better performing. We know from our own company that a diverse and inclusive workplace brings benefits for our customers, our business and our people.
At Fidelity, we are committed to actively engaging with our investee companies globally; driving them towards more ambitious gender diversity goals, and ensuring we are holding them to account where our expectations are not met."

2 Dec 2021
Goldman Sachs Asset Management (GSAM) will expect public companies globally to have at least two women on the board, beginning in March 2022.
The policy applies unless the board has fewer than 10 members or where local requirements are already higher than this minimum. GSAM will also expect S&P 500 and FTSE 100 companies to have at least one diverse director from an underrepresented ethnic minority group on their board.
Otherwise, it will vote against nominating committee members of boards that do not meet these expectations and continue to vote against members of all-male boards in the US.
"Boardroom diversity is an important source of diverse thinking at the highest level of every company and is an important driver of corporate performance. We have continued to increase our expectations with respect to boardroom diversity as momentum behind more stringent requirements continues to grow," said Katie Koch, co-head of the Fundamental Equity business within GSAM.
"We see active proxy voting and engagement on diversity and other issues as a critical part of our role as stewards of our clients' capital," said Catherine Winner, head of stewardship for GSAM.
21 Apr 2021



From 2021, BNP Paribas Asset Management (BNPP AM) will abstain or vote against board elections where the board is less than 15% WOB for Asian markets and the candidate is male. This is an extension of their 2020 policy, where they called for at least one woman to be present on the board.
They could support male directors if, however, the company has made important improvements, in the case of a small board (8 directors maximum), if there is a commitment to reach the 15% threshold within two years, or the CEO or Chair is a woman.
The asset manager has a higher threshold of 30% women on board for the Europe, North America, Australia, New Zealand and South Africa markets.
The asset manager has also included a longer-term objective of at least 40% women on board by 2025.
BNPP AM pursued a focused engagement strategy with investee companies. In 2020, they targeted 23 companies in actively managed portfolios that were not in line with their board diversity policy. Eventually, about 30% adopted changes in line with their voting policy.
8 Jul 2020
AXA Investment Managers (AXA IM) will be targeting listed companies in Japan and emerging market economies from 2020, where the board does not include a minimum of one female director (or 10% of the board for larger boards).
From 2021, AXA IM will vote against listed companies in developed market economies where women do not make up at least one-third of the board.
The fund manager will oppose the election or re-election of the Nominating Committee Chair or vote against the approval of accounts where these minimum requirements are not met.
AXA IM will also be pushing for companies to disclose and report against their executive committee gender diversity policy and targets. It will hold companies accountable against these targets and push companies that continue to fall short of their defined target or market best practice to explain shortcomings and how they intend to address the situation. It may use its voting power at annual general meetings to address concerns at companies that fall short of appropriate disclosures and have no credible plan to address the topic.
"These changes are in line with our belief that we must hold Boards accountable to best governance standards in their role as guardians of sustainable performance… we believe that the interests of shareholders are best served where the Board is structured in a manner to ensure that there is an appropriate diversity of skills, knowledge and experience amongst the directors on the board which is suitable for the requirements of the business." said Yo Takatsuki, Head of ESG Research and Active Ownership at AXA Investment Managers.
29 Mar 2022
"We know that making progress in diversity, equity and inclusion is critical in building long-term value for our clients, customers and shareholders. We will continue to engage with our companies to improve their diversity, expand our guidelines further, and vote against companies where necessary." said abrdn. Last year, they voted against company management on DEI-related matters 165 times, globally.
The asset manager would push all its investee companies to publish their workforce diversity data, stating that, "This effort in transparency allows us to hold companies accountable and measure their progress toward greater diversity."
abrdn would also vote against the nomination committee chairs at S&P 1500 or Russell 3000 companies that do not have at least one racially or ethnically diverse board member.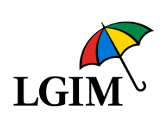 31 Mar 2021

Japan
Starting from 2021, Legal & General Investment Management will vote against all TOPIX Mid 400 companies in Japan which do not have at least one woman on their board.
In 2020, the policy was previously only applicable to TOPIX 100 companies. Japanese companies such as Olympus and Kubota were named by LGIM for not having female board members in 2020. They have since begun to add women directors to their board.
Although the number of all-male boards has been gradually decreasing, there is progress to be made. Only 3% of TOPIX 100 companies have 30% women on board.
For news about voting guidelines in Japan, read more here.

North America and UK
LGIM expects all North American companies to have at least one woman on their board. From 2021, LGIM will vote against companies in the S&P 500 and the S&P/TSX that have fewer than 25% women on the board. Their expectation is for all companies in the North American market to reach a minimum of 30% women on board by 2023.
From 2021, LGIM will apply voting sanctions to FTSE 350 companies that do not have a minimum of 30% women on the board. For smaller companies, they expect at least one woman at board level.
Companies are expected to be transparent regarding the procedures used to find new board members and how that process ensures a diverse board pipeline. Companies are encouraged to establish an aspirational target to increase diversity at the board level. LGIM also asks companies to disclose diversity data of their board as well as their policy on diversity.
LGIM also expects all S&P 500 and FTSE 100 companies to have at least one ethnically diverse person on their board by the end of 2021. Otherwise, they will start to apply voting sanctions from 2022.
For voting guidelines in North America, read more here.
For voting guidelines in UK, read more here.
Dec 2020
Starting 2021, Vanguard funds may vote against directors at companies with no board gender diversity, board racial or ethnic diversity, or a lack of board diversity disclosure and policy. The investor is starting with North America and Europe, where they believe that the risks (driven by regulation or other stakeholder pressures) are greatest, and will continue to assess other opportunities / markets for progress.
The US money manager may hold Nominating Committee Chairs or other relevant directors accountable as they continue to advocate for changes that reflect their view that well-composed boards are in the best interest of long-term shareholders.
This comes as an expansion of their 2019 policy encouraging firms to disclose their board diversity measures and take steps to diversify their boards as well as their 2020 policy asking firms to increase their efforts, invest in a prospective-director pipeline and make tangible progress.
Read Vanguard's full policy here.
Funds and Other Initiatives
15 Feb 2021
Norges Bank Investment Management's position on board diversity is as follows:
At a large- or mid-cap company in developed markets, they will not support the re-election of the chair of the nomination committee if the board does not include at least two members of each gender.
The board should have diverse competencies and backgrounds and ensure that it can bring a broad range of perspectives and approaches to its decision-making process.
Boards where either gender has less than 30% representation should consider setting targets for gender diversity and report on progress achieved.
The board should have a rigorous search and formal nomination process to identify potential candidates from different backgrounds who can contribute to diversity on the board.
For their global voting guidelines 2022, including diversity, read more here.
For their position on board diversity, read more here.
Carine Smith Ihenacho, the fund's chief governance and compliance officer, says "Diversity is good for the board because it brings better perspective, it is better for decision-making and increasingly important for the legitimacy of companies. It (a lack of female representation) could also be a red flag, that a company does not have a good process to recruit the best director."
They consider board diversity as a contribution to the overall effectiveness of the board and an indication of an effective board nomination process. As a long-term global investor, they are also concerned that companies with non-diverse boards will not be able to maintain the trust of their customers, investors and society at large over time.
February 2022
AustralianSuper believes that gender diversity at the board level is an essential element of good corporate governance and can positively impact on long-term investment outcomes.
AustralianSuper votes against certain directors eligible for re-election in S&P/ASX 200 companies with fewer than two female directors which have not made a commitment to rectify the issue within a reasonable timeframe. Specifically, AustralianSuper will each year vote against one director in such companies, in the following priority:
Board Chair
Nomination Committee Chair
Longest serving member of the
Nomination Committee up for re-election
Longest serving member of the board up for re-election.